Get surgical certainty.
The thought of having surgery can be scary. That's why Nimble Health offers peace of mind through surgical second opinions delivered by expert clinicians on staff at the world-renowned Cleveland Clinic.
Virtual surgical second opinion
When a patient is considering a more invasive treatment option, such as surgery, Nimble Health provides a valuable virtual second medical opinion service at no cost to the member. Through Nimble Health's partnership with The Clinic, a joint venture between Cleveland Clinic and Amwell, members can receive a virtual second opinion from one of over 3,500 Cleveland Clinic physicians with expertise in 550 advanced subspecialties. Members can connect virtually with The Clinic from anywhere using a phone, laptop, or desktop computer, avoiding travel costs, red tape, and other obstacles.
Following a live consult with a Nurse Care Manager to review the case and diagnosis, The Clinic will collect all medical records and imaging scans, working in concert with the Nimble Health team to ensure a seamless and streamlined member experience. Each member is matched with an expert physician who will review the medical records. Within seven to ten days from receiving the necessary medical records, the member will have a live consult with the expert physician who will follow up with a written report detailing the educational second opinion.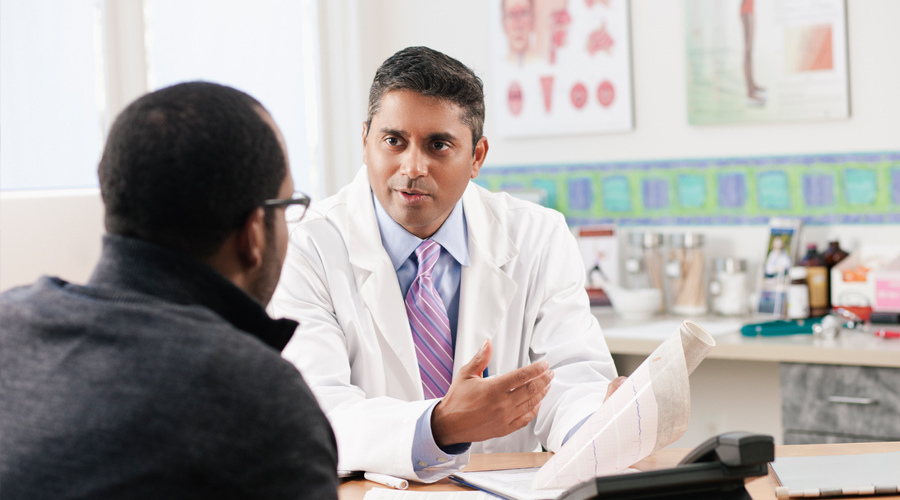 Getting the most out of a surgical second opinion
Having questions prepared in advance ensures patients receive all the answers they need. Nimble Health helps patients identify the questions they should ask, including:
Is the recommended surgery the best treatment option?
Are alternative conservative measures recommended?
How much postoperative pain can be expected?
What level of activity can be realistically expected post-surgery? Are biking, golfing, running, or climbing permitted?
Are there recommended post-surgery educational videos to watch?
It's important to have complete information regarding conservative care treatment options and realistic expectations about postoperative recovery time, pain management, and lifestyle outcomes before making a final decision to have surgery.
How surgical second opinions make a difference
Overall, The Clinic's second opinion program has resulted in a change in diagnosis in 22% of reviewed cases and has recommended changes to treatment plans 78% of the time. The Clinic's valuable feedback empowers patients to make highly informed decisions when it comes to complex medical procedures such as surgery.