Navigating health care choices can be daunting, particularly when it comes to musculoskeletal (MSK) conditions.
Nimble Health connects patients with trusted clinical experts who provide valuable guidance and advice in a one-on-one setting. We meet patients where they are in their care journey and always put their best interests first.
Empowering members through treatment decision support.
The reality is that some patients need surgery and others do not. Either way, getting the right treatment at the right time can make all the difference. Nimble Health is an advocate for patients, educating them on the benefits and side effects of various treatment options, answering questions, and helping guide them in their decision-making.
Multiple research studies have shown that patient-centered clinical decision support is effective in avoiding common challenges associated with MSK pain care, including:
Overuse of imaging studies
Unnecessary surgery
Overuse of opioids for MSK pain management
Insufficient MSK education and advice
By exploring conservative treatment options—including pain management, exercise, and physical therapy—Nimble Health helps many patients avoid unnecessary or ineffective medical procedures.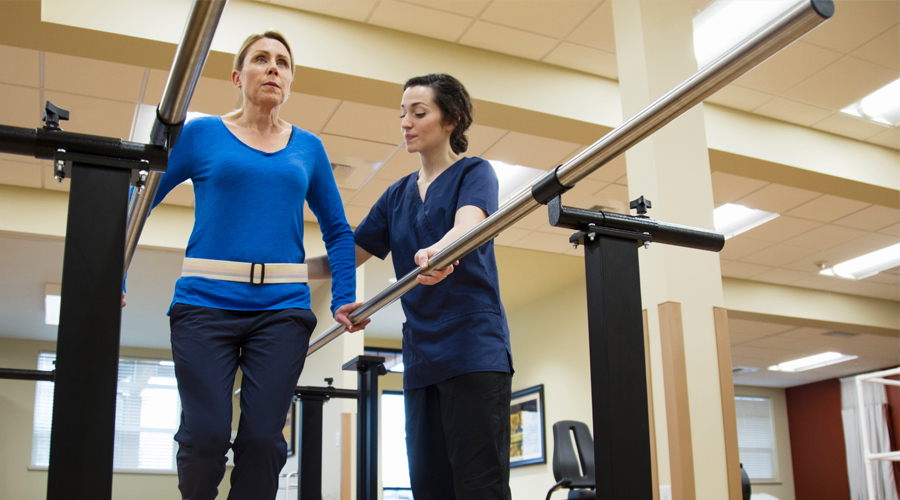 Treatment options often discussed with patients include:
Local in-clinic physical therapy
Convenient, high-quality physical therapy can aid patient recovery and increase strength, flexibility, and stability.
Local in-office expert medical opinions
Nimble Health connects patients with top physiatry, pain management, and orthopedic experts in their health plan network to develop optimal care plans, increasing the chance of ideal clinical outcomes.
Virtual in-home physical therapy
When clinically appropriate, virtual physical therapy offers individualized evidence-based therapeutic plans of care that can be accessed by patients digitally at home.
Digital engagement tools
Stress management, proper posture, exercise, and sleep can all play a major role in recovery from MSK ailments. Nimble Health's in-home digital tools educate and engage with members at their own pace, helping facilitate recovery from injury and changing habits that can cause pain in the first place.
Virtual surgical second opinion consultations
Obtaining a surgical second opinion from a top orthopedic specialist doesn't need to be limited by where a patient lives. Our virtual surgical consultations allow patients to receive medical advice from knowledgeable experts at the world-renowned Cleveland Clinic.